Paving and Asphalt Contractor In Billings, MT
When we started TECH Construction in 2009, our family already had more than a decade of experience as paving and asphalt contractors. We've built on that successful foundation and transformed our company into the first choice for those in need of a Commercial General Contracting, Construction, or Repairs in Billings, MT. Whether you need services for your business, TECH Construction will handle the job with the utmost professionalism, highly skilled craftsmanship and outstanding customer service. When you hire us for the job, you can be sure you'll be receiving the very best.
Learn more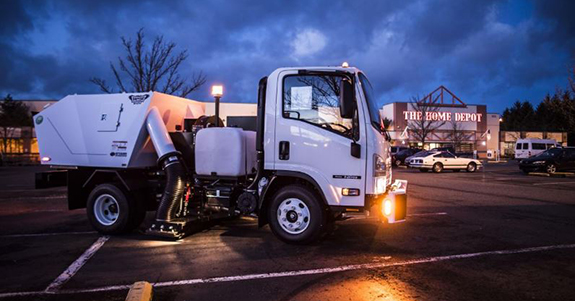 Parking Lot Sweeping In Billings, MT
Tech Construction specializes in parking lot sweeping, and asphalt repairs including, parking lot maintenance, and General Contracting for parking lot maintenance on all commercial properties. If you need help keeping up with the maintenance we'd love to be your pavement and asphalt contractor in Billings, MT. We also do repairs on doors, windows, keeping your commercial property looking nice. As a local, family-owned and operated general contractor, TECH Construction is here to help your business realize the vision for your company, and we're committed to providing exactly the services our customers want, every time.

Call us today to learn more about why TECH Construction is the trusted contractor for so many Billings, MT business owners:
Commercial sweeping (parking lot and street sweeping), asphalt and concrete work, snow removal, welding, epoxy flooring services, general contracting, gravel work and much more
We offer a variety of general contracting and remodeling services.
Our first commitment is to providing optimum results in an efficient manner. We've been a proud local, family-owned and operated business since 2009.
Our services are available to commercial customers.
Service Areas
Billings, MT
Laurel, MT
Ballantine, MT
Custer, MT
Huntley, MT
Lockwood, MT
Shepherd, MT
Worden, MT
Carbon County, MT
Golden Valley County, MT
Musselshell County, MT
Rosebud County, MT
Stillwater County, MT
Treasure County, MT
Yellowstone County, MT