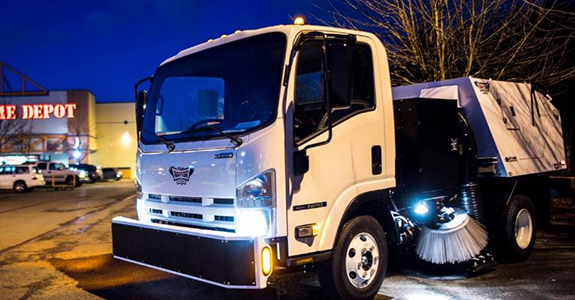 Commercial Parking Lot Sweeping In Billings, MT
Businesses thrive on the aesthetic appeal of their businesses. A clean environment will result in safer working conditions for employees and a positive first impression from customers. Excess dirt and gravel, broken glass, falling debris after a storm can lead to a host of issues your business may have to deal with from a visitor's injury while on property
Why hire a TECH Construction? We will give you the top TEN reasons local businesses choose to do business with TECH Construction:
We are a proud local family-owned and operated general contractor in Billings, MT
We believe in keeping employees and patrons safe while on premises, free of loose gravel, broken glass, excess dirt and other debris
We have almost two decades of industry experience
We offer our services 24/7
Our team of trained experts can handle ANY job, big or small
We also offer asphalt work, concrete work welding, general contracting and gravel work.
We specialize in snow removal in the winter months
Epoxy flooring services are also available to make your garage or the floor of your commercial space as durable as possible.
Our prices are always reasonable
We are the very BEST at what we do!
Street Sweeping, Power Sweeping, & Lot Sweeping
TECH Construction offers ALL types of sweeping and parking lot cleaning techniques to keep a business's parking lot exterior clean from debris, glass, dirt and other hazardous materials. In addition to utilizing our heavy duty machine to drive around your lot, our crew will blow out curbs, storefronts, and pick up all trash.
About TECH Construction
When our family started TECH Construction back in 2009, we already had over 10 years of experience as general contractors. This gave us a strong foundation for success. Today, TECH Construction has emerged from a small startup, now serving hundreds of satisfied customers in the Billings, MT area. Although, we haven't lost any sense of family or community along the way.
Whether you need parking lot sweeping, snow removal, asphalt work or general contracting in Billings, MT, WE do it all! We are a local, family-run company who is available 24 hours a day/seven days a week.
We consider ourselves very lucky to be running a thriving local business, and we look forward to working with even more of our friends and neighbors in Billings, MT.
TECH Construction guarantees ALL our work. We do our work well. We do it right, the first time!
Call us today for a free street sweeping quote! (602) 492-9435