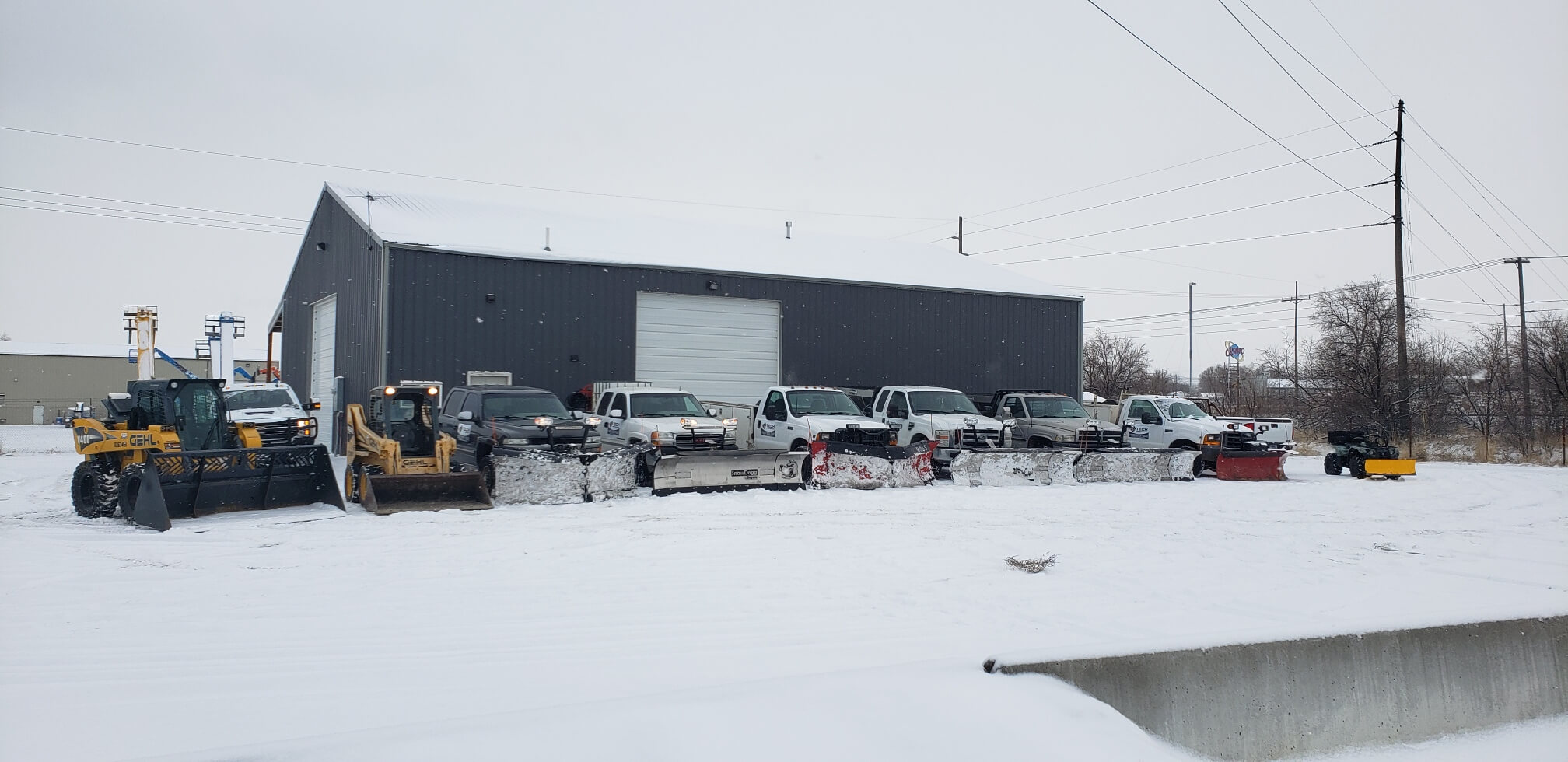 At TECH Construction, we've been offering quality contracting services since 2009—and in Montana, that frequently means dealing with lots of snow. Heavy snowfall can lead to a lot of headache for business owners, shopkeepers and those in charge of commercial sites, from limited accessibility to compromised safety. Fortunately, when you're snowed in, finding a company that offers snow removal is as easy as calling TECH Construction. Our team offers efficient, thorough snow removal services in Billings, MT. Here are just a few of the benefits of trusting us with the job:
Parking Lot Snow Removal
Saves time and energy: While pulling out the shovels and putting on your snow boots may seem like a necessity after a big snowfall, it's probably not the way you'd prefer to be using your team's time and resources. By hiring TECH Construction to take care of clearing the snow for you, you're freeing your team to focus on doing their jobs—and saving your company time, energy and money.
Improves safety: Trying to handle your own snow removal in Billings, MT isn't just time-consuming and a drain on resources—it can also be dangerous. Rather than expose your team to the possibility of slip-and-fall accidents, hire TECH Construction to do the dirty work. Our snow plows are safer and much more efficient and thorough than a team of workers with shovels, and we'll clear your parking lot and sidewalks to your satisfaction every time.
Easy and convenient: By calling upon TECH Construction to remove the snow from your commercial property, you're taking a huge burden off your shoulders. We aren't just good at what we do—we have the experience and the equipment to handle snow removal jobs of all sizes. Best of all, there's no easier or more convenient option. Just give us a call, and we'll take it from there.
When you need snow removal in Billings, MT to help your company resume business as usual and make your property safe and accessible for workers and customers alike, call TECH Construction at 406-855-7640. We look forward to bringing our trademark professionalism and efficiency to every snow removal job!