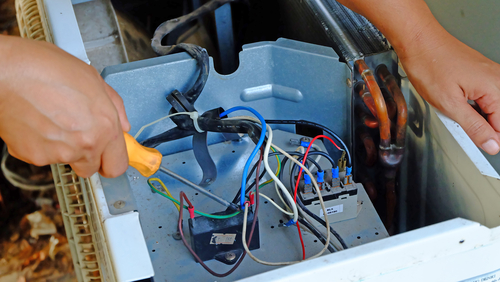 Street Sweeping and More With over 15 years of experience under our belts, TECH Construction knows how to get things done and satisfy customers. When you hire us for any of our services, we'll consult with you every step of the way to ensure you're getting exactly what you want and need. Here's a look at our offered services:
General contracting: Our general contracting in Billings, MT is among the most dependable and affordable in town. Whatever work you need done on your business, we can get the job done. Our main contracting customers are large commercial properties, so don't hesitate to throw big, specialty work our way. As our customers will tell you, we can handle just about anything.
Other services: Here at TECH Construction, we don't like being put in one box. That's because we offer parking lot and street sweeping, HVAC, general contracting, and a whole lot of other services. Among the other services we can complete for you that don't fall under our other two headings are welding service, asphalt patching, gravel work, concrete service, and pressure washing.
Call TECH Construction at 406-855-7640 to learn more about our many services!